Motivation and inspiration doesn't get much higher than on a snowy Scottish mountain below a clear blue sky. On a picture postcard day myself and a friend set out to climb two mountains in Glenshee and what a day it turned out to be. The two Munros, Cairn an Turic and Cairn of Claise can easily be reached for from the Glenshee road. A convenient car park, just north of the ski station was the start of the walk.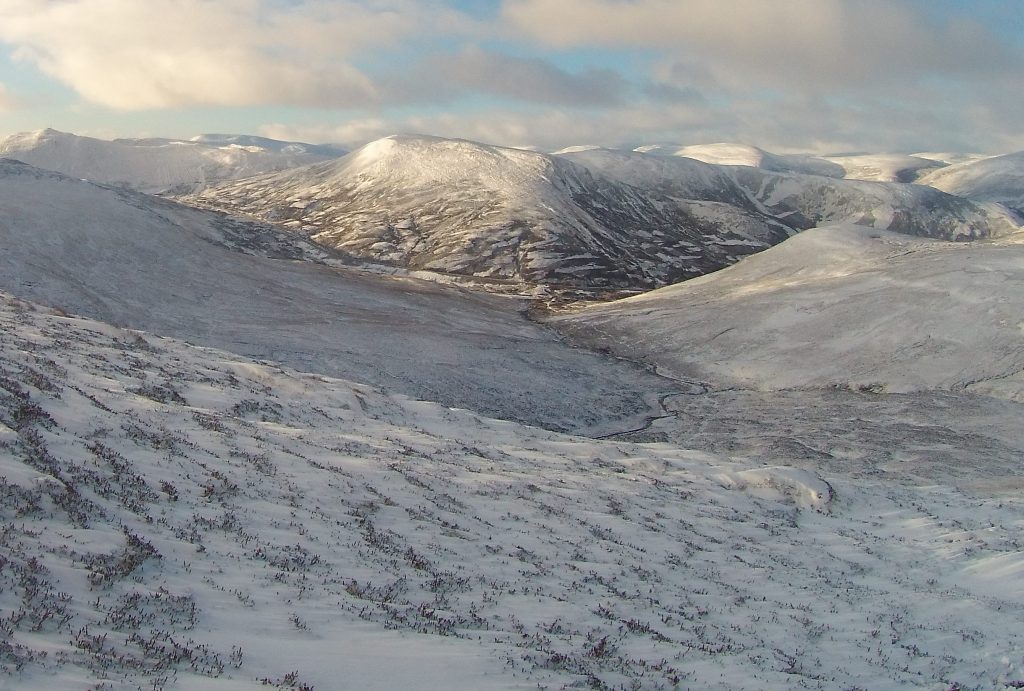 The path passed over a footbridge and gently undulated along the floor of the valley. After a kilometre or so, the path started to rise. Walking through the heather and grasses was relatively easy as we gradually gained hight.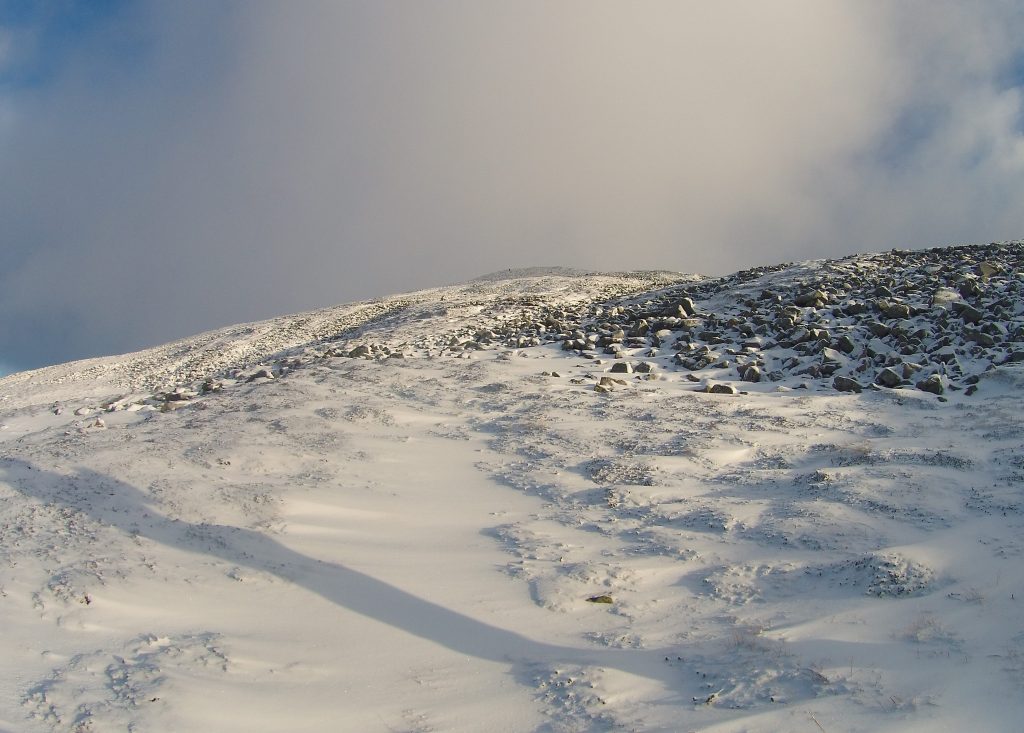 The walk between the two tops self fantastic. Walking was fairly easy as the snow wasn't deep and the wide open spaces provided amazing views. We were soon at the top of Cairn of Claise.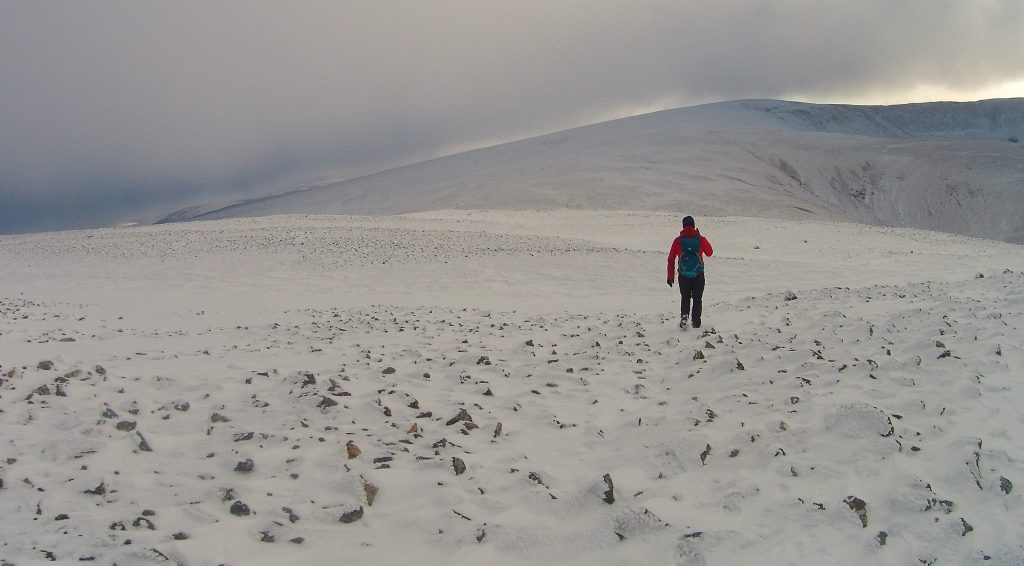 We had quite a long walk back down from there and I was beginning to feel pain in my joints. I popped a couple of pain killers which helped a little. The walk back was magical though, a long wide shoulder and the sun beginning to fade provided some wonderful views.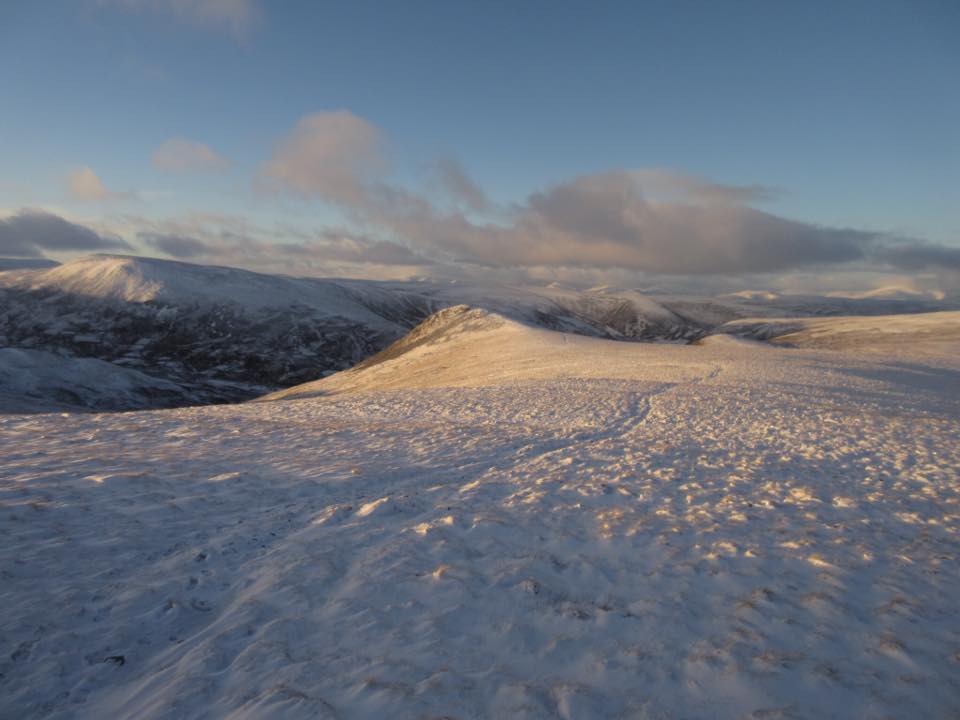 We got back to the car just before dark and the afternoon sun was just catching the tops of the hills. I was in a fair amount of pain by this time but it wasn't enough to dampen the spirits on a truly fantastic mountain day.