I still love the moment when I click my boots into my skis. It doesn't seem to matter how long I've been skiing, I get the same feelings of freedom and joy. Although, just accessing the snow can be difficult, ski resorts can be challenging environments for anyone. My recent trip to St Anton, supported by 'Inghams Holidays', gave me an opportunity to observe how I could cope. I wanted to know if a disabled person like myself, supported by a holiday operator like 'Inghams', could manage in a ski resort. What a fabulous week I had .
I could see the Alps from both sides of the plane as we descended into Innsbruck. It was quite spectacular. After being met in arrivals by an 'Inghams' Rep, I was shown to my coach for the short transfer. In just over an hour we were arriving in St Anton and I was checking into my accommodation for the week, 'Hotel Post'. Situated right on the main street I was in a great location for shops, restaurants, bars and most importantly it was only a short walk to the Gondola. The main street seemed quite charming with many traditional looking buildings. It had the wonderful feeling of a small Austrian town and not just a ski resort.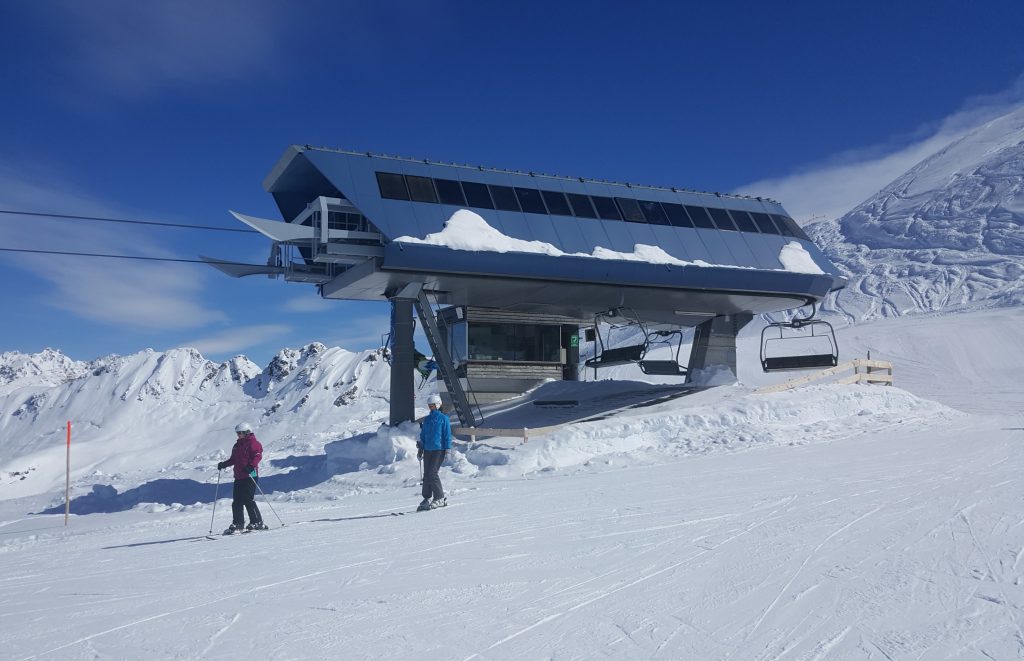 After settling into my hotel room, the first task was to obtain my lift pass and organise my ski hire. Accompanied by an 'Inghams' Rep, I made the short five minute walk round to ' Alber' ski hire, which was situated right next to the Gondola. I collected my skis and left them there with my boots as I was able to store them for the rest of the week. This was really a tremendous help. Sometimes just moving around a ski resort can be difficult. This can be compounded even further if there is snow and ice on the ground and having to wear ski boots or carry heavy skis. I and I have no doubt many other disabled people can be exhausted before they even start skiing. Having help to transport equipment like this and make arrangements to store it was a tremendous help and made me feel much more independent.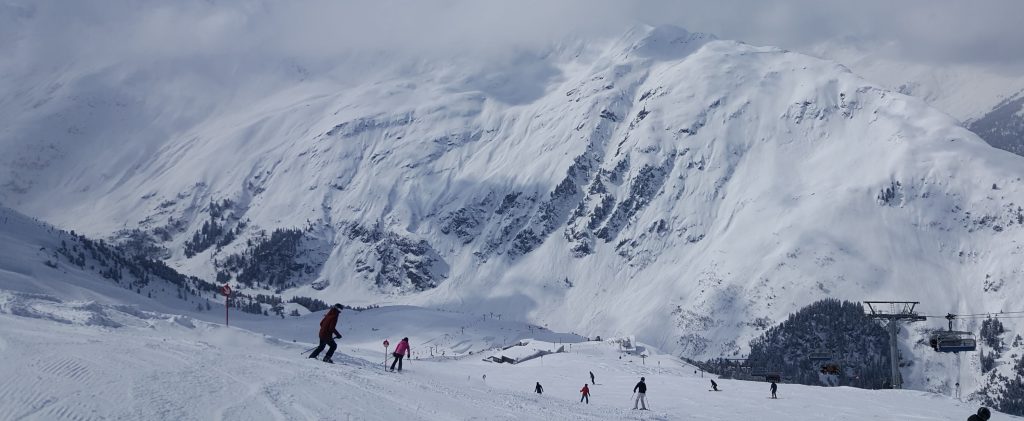 'Inghams', along with the Tourist Board of St Anton, had arranged for me to ski with a guide for the first two days. This gave me a chance to find my bearings and learn my way around. I had a super time with my guide 'Naggy'. He showed me a number of suitable pistes in and close to St Anton. This was really important as it helped build up my confidence which helped me tremendously later on during the week.
Confidence is really important for anybody, and I've found this so both on the slopes and off the slopes. Like most people, I imagine I grow more confident the more activities I do and the more opportunities I have. When I started skiing, I wouldn't have dreamed of skiing alone. Now I am fully independent on the slopes, I feel fantastic and I love the freedom it allows me. Building and maintaining my confidence has been key to helping my skiing.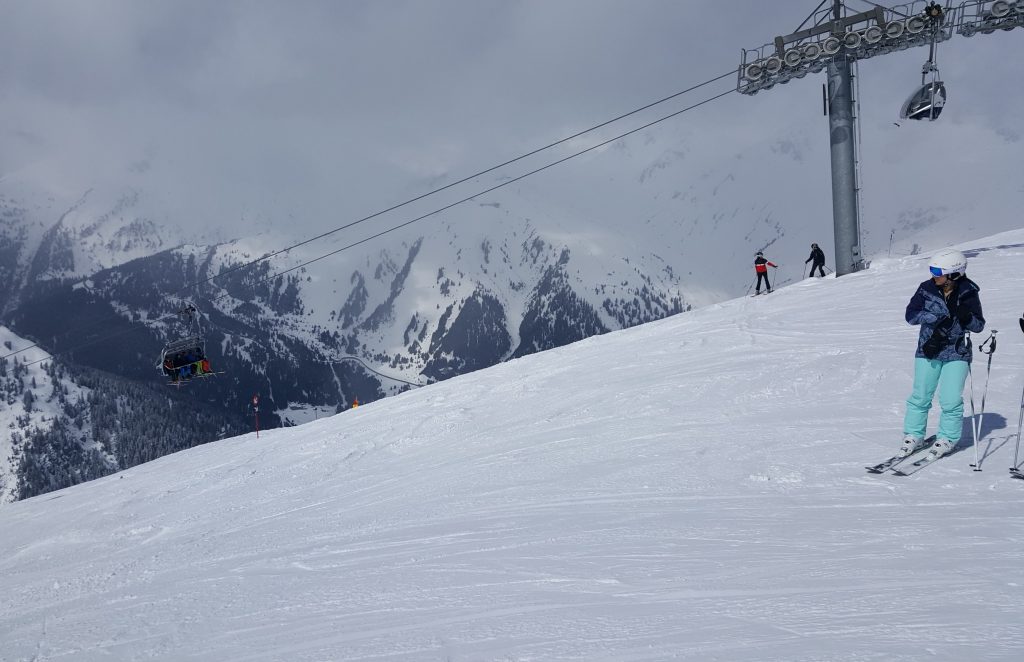 Over the next few days of my stay with 'Inghams', I had some wonderful experiences both on my own and with a group. One morning I had choice to stay on what was now familiar slopes or explore another area. I chose to go somewhere different and I was so glad I did. I skied an area called 'Randl' which I enjoyed very much. The sun was out, I achieved a few red runs that day and I had a fantastic time.
Later in the week, I joined an excursion with 'Inghams' to a neighbouring resort of 'Sonnenkopf'. A coach took us on a half hour drive through the mountains on what was a beautiful morning. Just the journey to get there was amazing and I could have sat on the bus all day admiring the view. 'Sonnenkopf 'was a beautiful ski area with many red and blue runs, wide pistes and some lined with trees. We had a fabulous day. I skied with a group in the morning but had time to myself in the afternoon. I had a similarly fantastic day on Friday skiing with a lovely group of people I met in the hotel. After a super morning on the slopes I packed up and joined them again later in the day. I couldn't believe that was the end of my trip. How quickly it had gone by but how much I enjoyed it.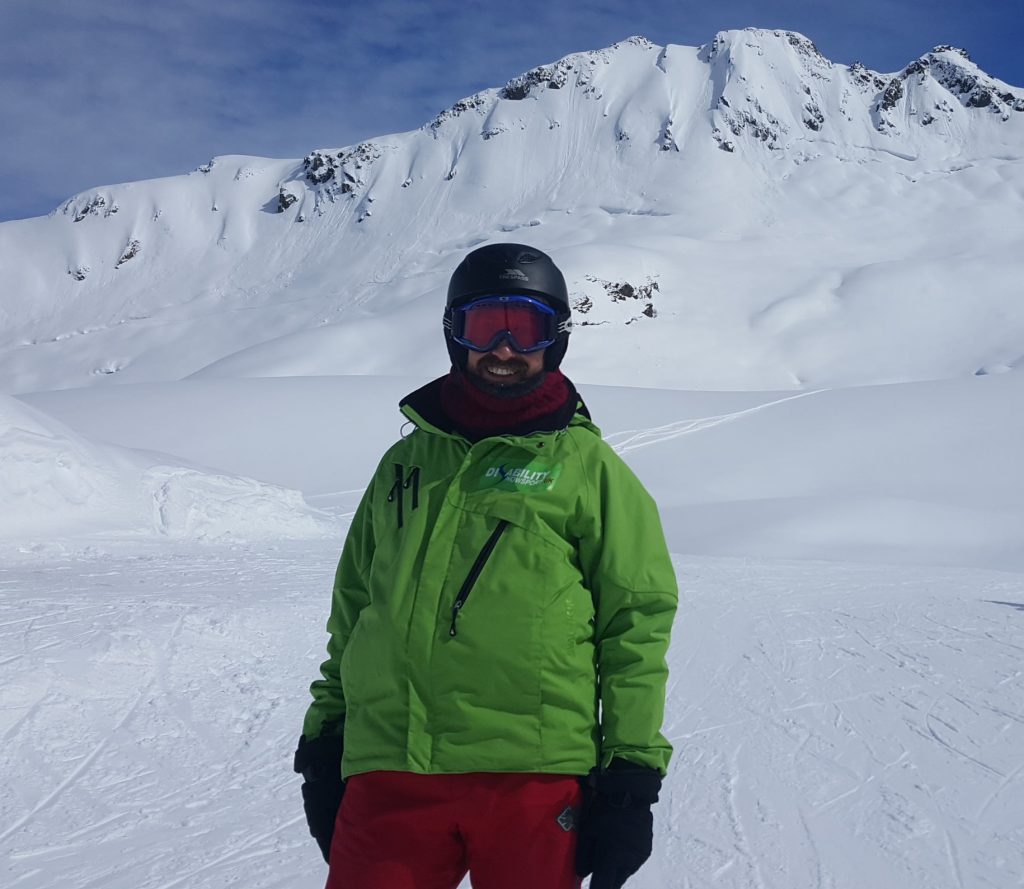 'Inghams' went to a lot of trouble to make my stay as smooth and comfortable as possible. I am very grateful to them for that. Just moving around takes up so much of my energy that practical assistance is immensly helpful. Having someone to help transport my equipment and organise the experience was a huge help. I really hope to travel with 'Inghams' again as I will know that they can provide the support I need to make a it fabulous holiday. I hope that other travel operators will look closely at what support they can provide for disabled skiers.
Factbox
David was a guest of Inghams.
Inghams offers a seven-night holiday on a half board basis at the four-star superior Hotel Post in St. Anton, Austria, from £1,338 per person based on two sharing in January 2019. Price includes return flights from Edinburgh to Innsbruck and airport transfers. Lift passes, equipment hire and tuition can be pre-booked through Inghams. To book, visit www.inghams.co.uk/ski-holidays or call 01483 791 114.